We had a family Thanksgiving dinner for nineteen people yesterday and served beer, wine, non-alcoholic punch with fresh fruits and some sparkling fruit drinks. I had a glass of Riesling and later tried some of the fruit punch, I didn't pay much attention to what others were drinking, all but four were adults ranging in age from early twenties to mid-seventies.
When we cleaned up later, it seemed there were a lot of beer bottles, but I realized at least five adult men drank beer and nobody had more than two bottles. I don't usually drink beer myself (although I'll make an exception for Fat Tire, a superb locally-brewed beverage) and normally have one glass of wine with a meal three times a week. Once in a great while, if we're at home, I'll have a second glassful.
I realize we don't drink much compared to some of our friends, but haven't seen anyone drink to excess or appear drunk at any of the parties we've been to in years.
Then I read the December issue of the Harvard Heart Letter and saw that a South Korean study had revealed the hazards of binge drinking. I'd thought of that as primarily a problem for college students; we live in a university town and over the years have read of several binge drinking tragedies.
I found the original article online in a publication called Science News and then followed a link to another article, this one an Irish study. Both were sobering, to say the least.
I've read a number of articles that say drinking in moderation may be heart-healthy. The key word is moderation and we're talking about one drink a day for women and two for men. Binge drinking implies much more alcohol consumption, four to five or more drinks a day or six at any time.
It's not just an issue for teens and college students; a CDC study said one in seven adults admitted to binge drinking.
The Korean study focused on men with poorly controlled hypertension and said their risk of cardiovascular death or  stroke was markedly increased, more so if they drank very heavily. It followed over six thousand people for twenty-one years.
The Irish study compared middle-aged men's drinking patterns in Belfast and France, with the Irish men drinking two to three times as much. Those who were binge drinkers had almost twice the risk of a heart attack or death from heart disease over a ten-year followup period.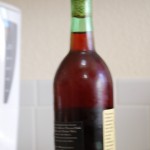 The French more typically drink wine with meals; The Irish drink more beer and spirits and I would think they do so in pubs without much food being consumed.
So I personally think it's okay for most adults to drink in moderation (that's assuming they don't have a personal or family alcohol problem and understand what moderation means).
But drinking to excess, especially binge drinking, is a totally different matter. These new studies show yet another hazard for those who overly imbibe.
So if you plan to have a glass of holiday cheer, keep it at a minimum and, of course, don't drive if you drink.